Information: On this page, we have shared the simple step by step tutorial to use write IMEI tool which works with SPD (Spreadtrum) chipset based devices only.
Note: Changing IMEI is illegal you may get in trouble if you do so.
Keep in Mind: Your device should have enough battery backup of more than 50% will be good enough.
Write or Change IMEI using WriteIMEI tool
Step 1: Download Spreadtrum USB Driver and install the driver on your Windows PC. Follow the appropriate guidance on how to install the driver.
Step 2: Download Write IMEI tool and extract it on your computer. After extracting, you will be able to see the following files (as shown in the picture below)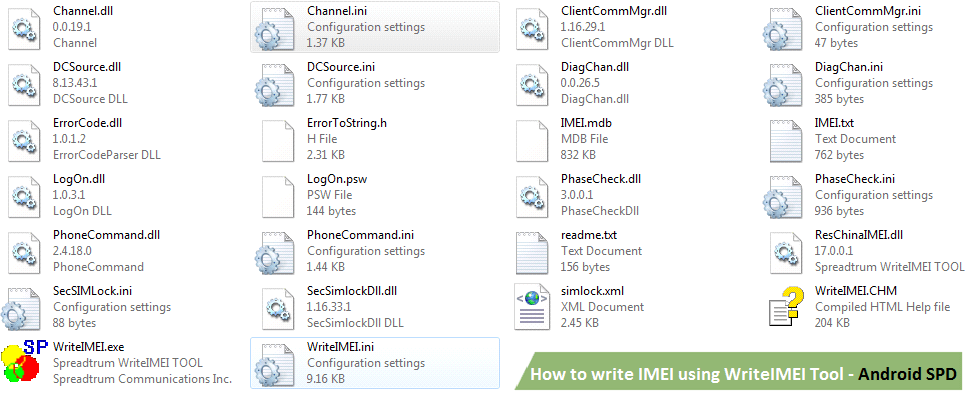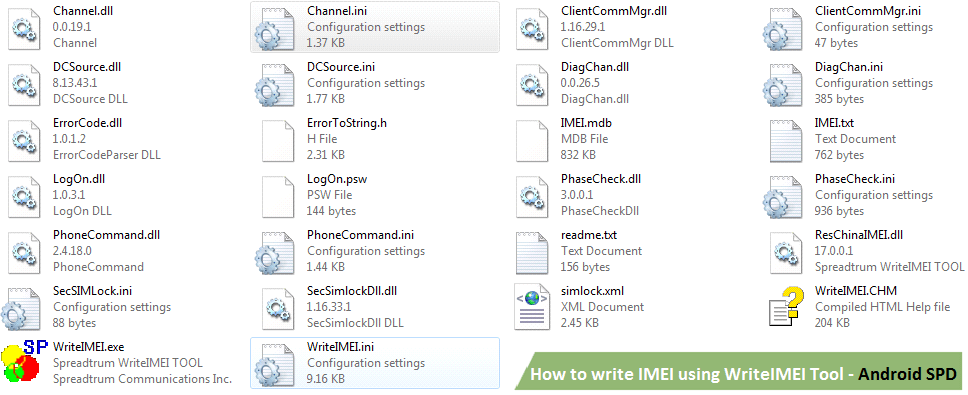 Step 3: Now open WriteIMEI.exe to launch the tool.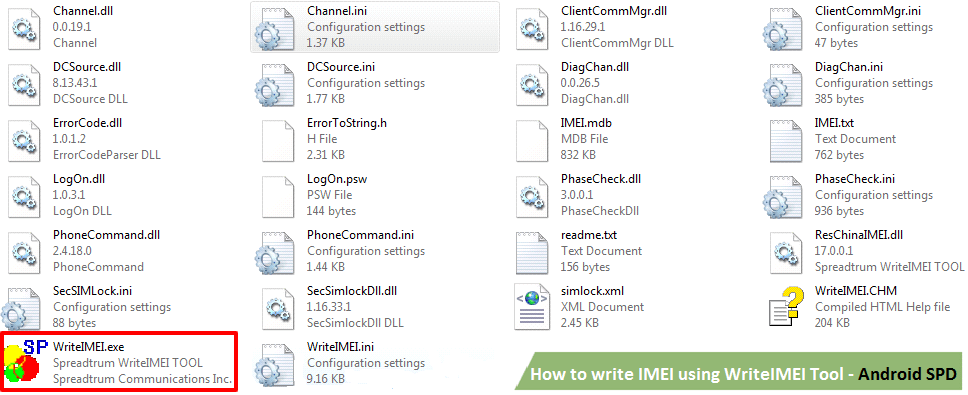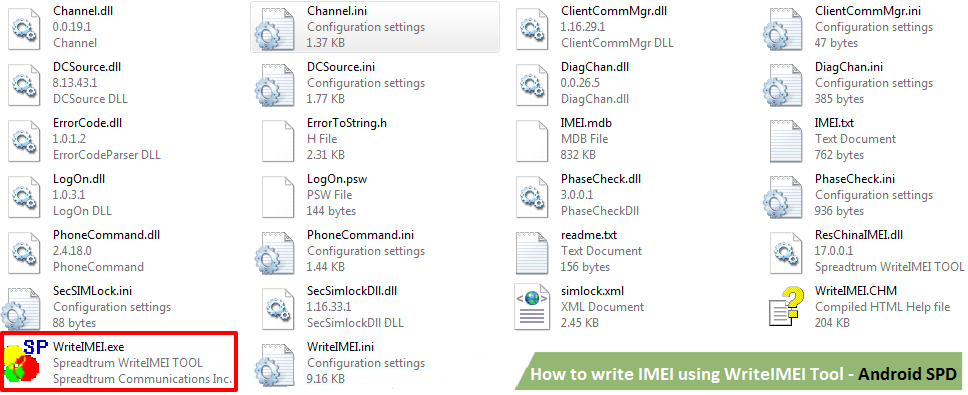 Step 4: After launching the tool, you will find the following screen.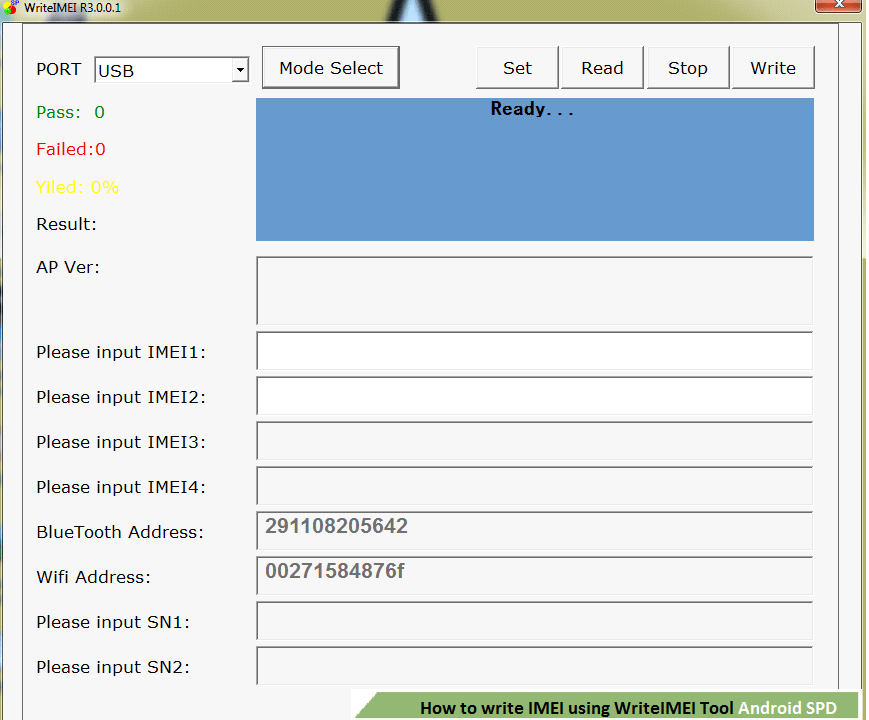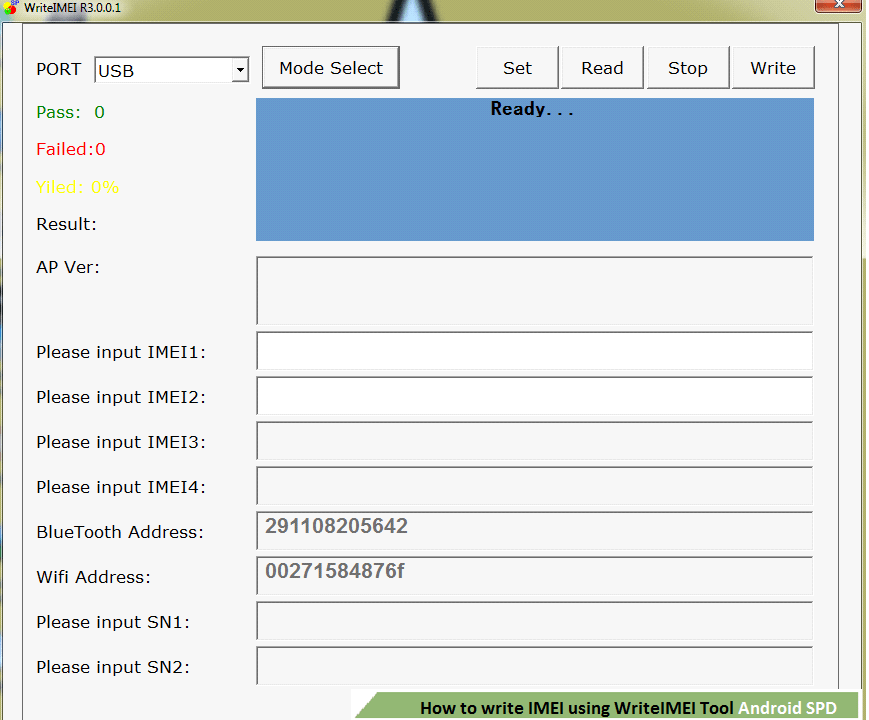 Step 5: Click on Mode select and select Normal Mode.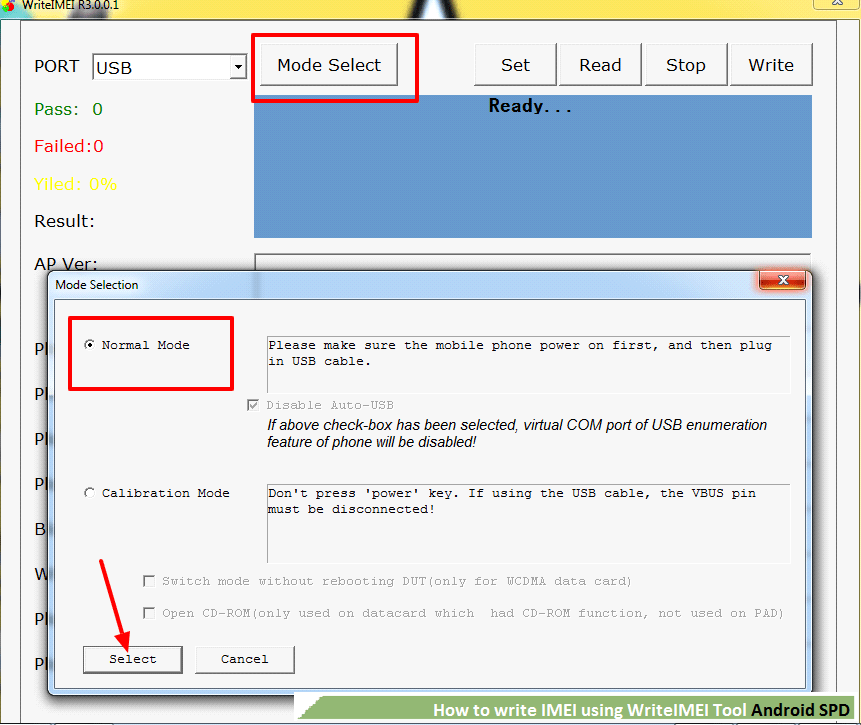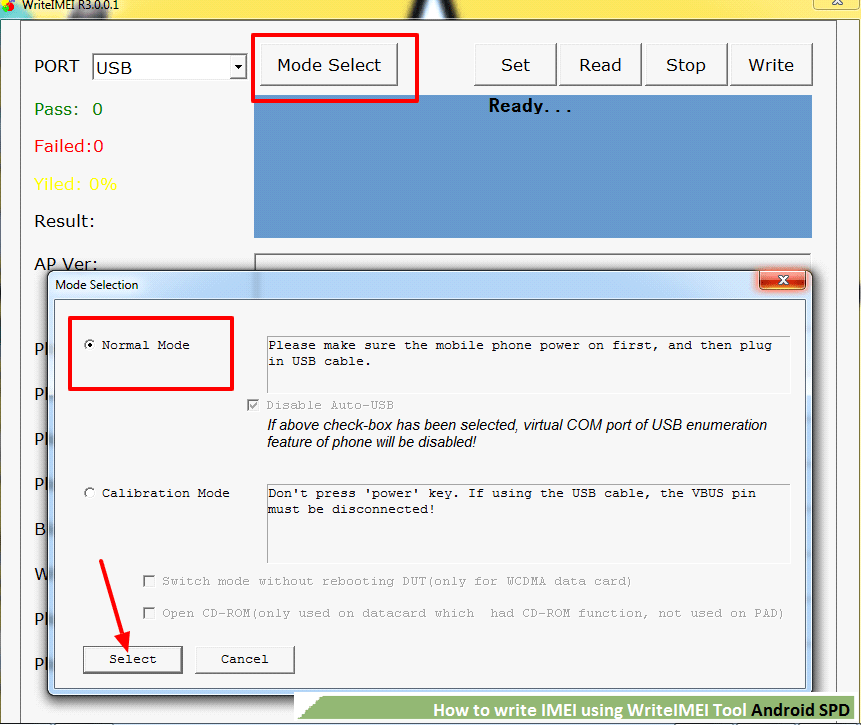 Step 6: Now click on Set.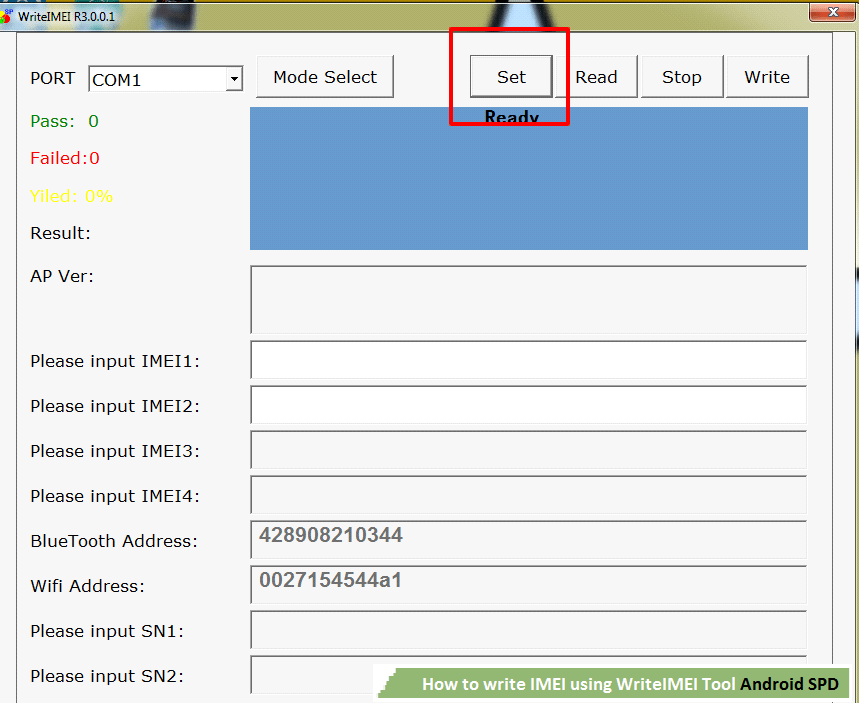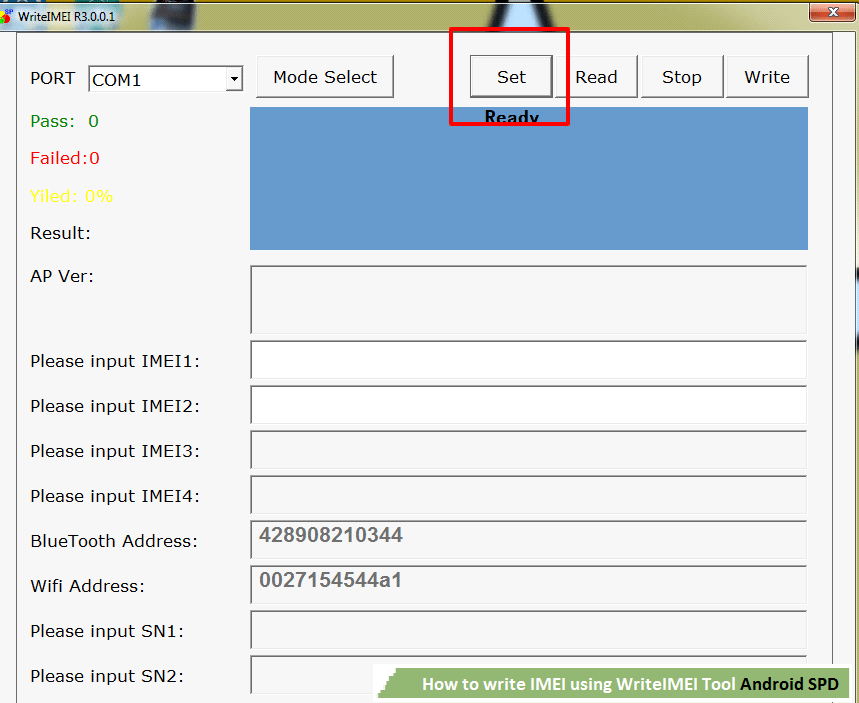 Step 7: Now if you have single sim device select only IMEI1 and if you have dual sim device then select both IMEI1 and IMEI2. I am choosing both as my device is a dual sim phone. Uncheck all other boxes like this. And under the IMEI1 and IMEI2 options select Manual Input.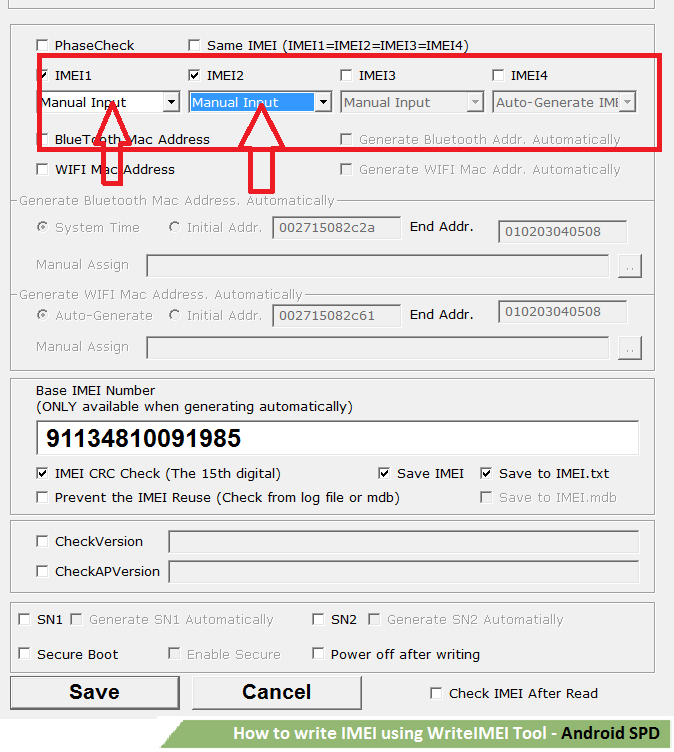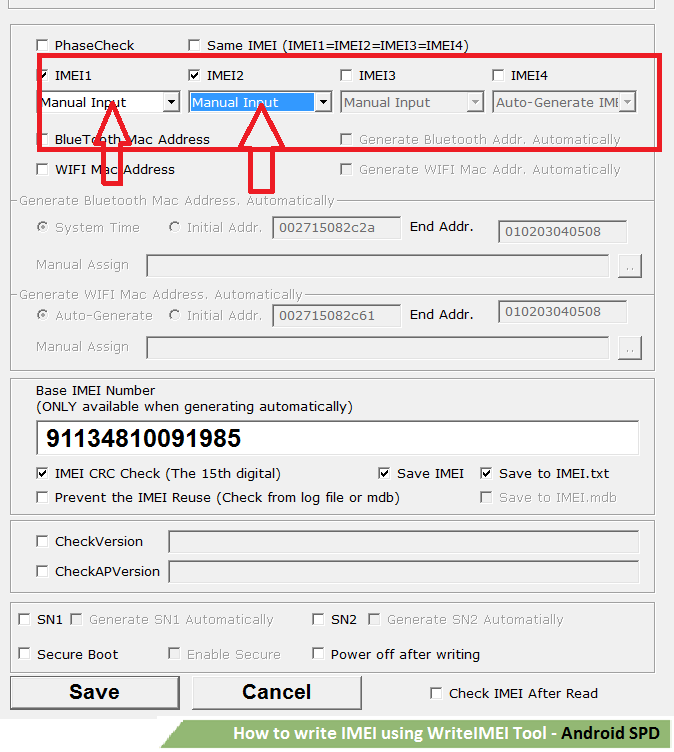 Step 8: Click on Save to continue.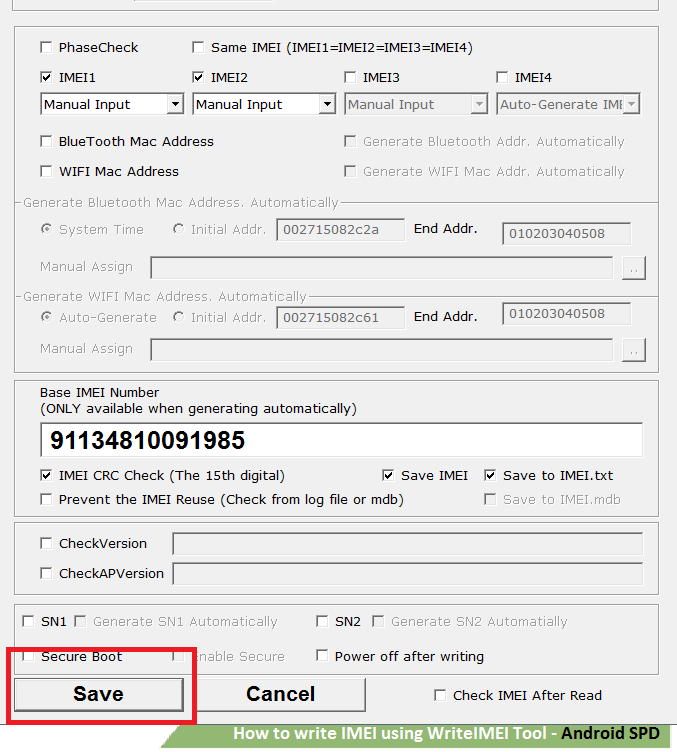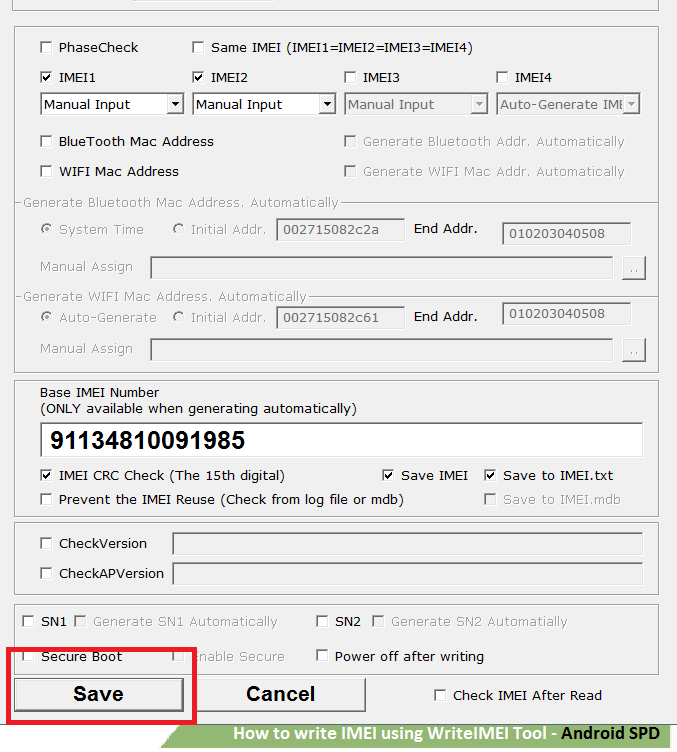 Step 9: Write the IMEI in please input IMEI1 And IMEI2 section. If you do not know the IMEI check the back sticker of your phone where you will find the IMEI number of your device.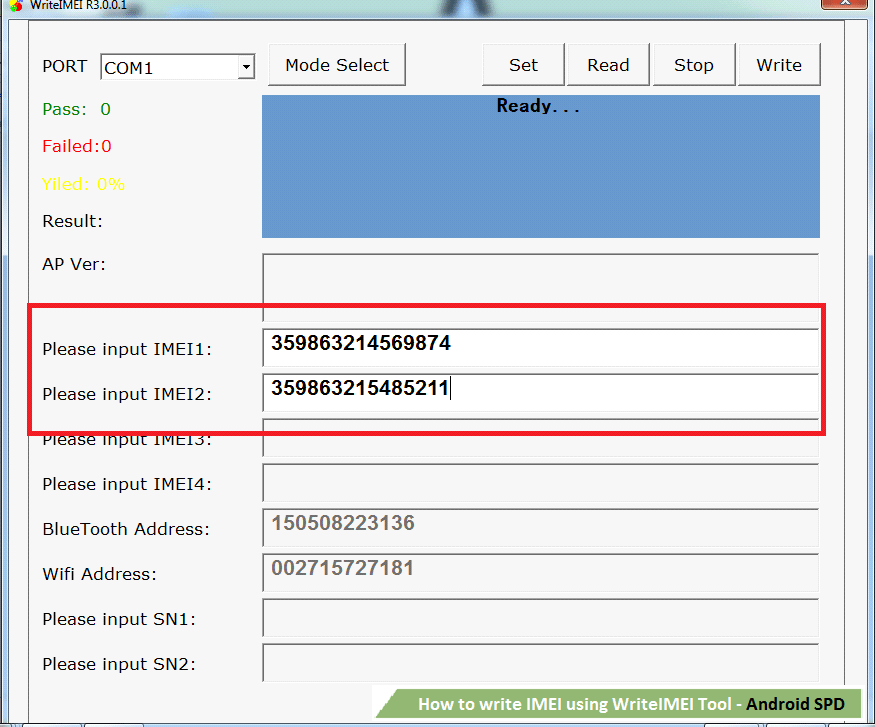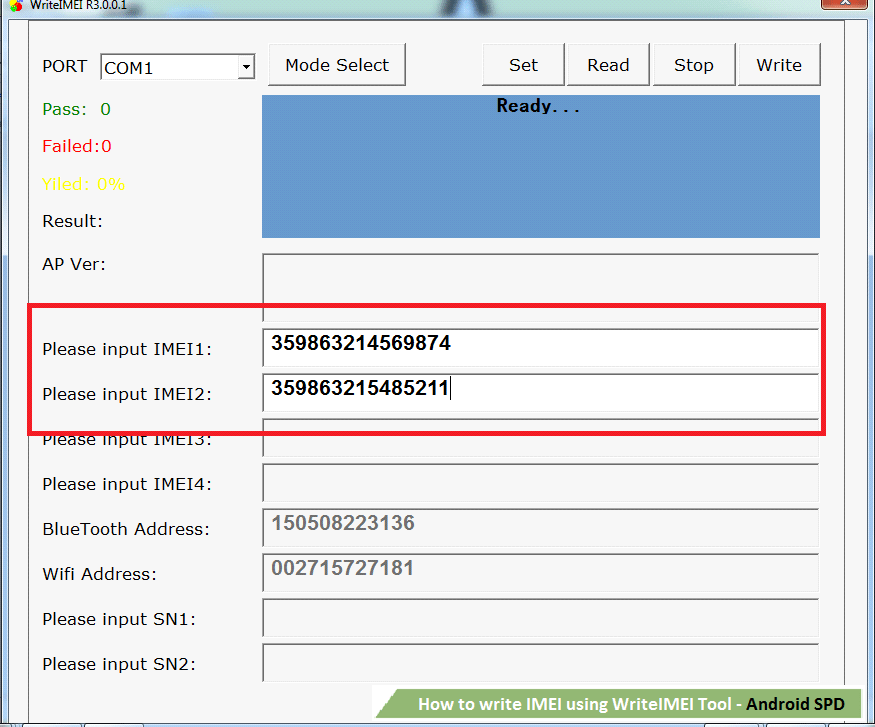 Step 10: Now you have to connect your device in order to start the process while holding vol up+power or vol down + power. And you have to select the correct com port for your device in port settings in my case my device detected as com92.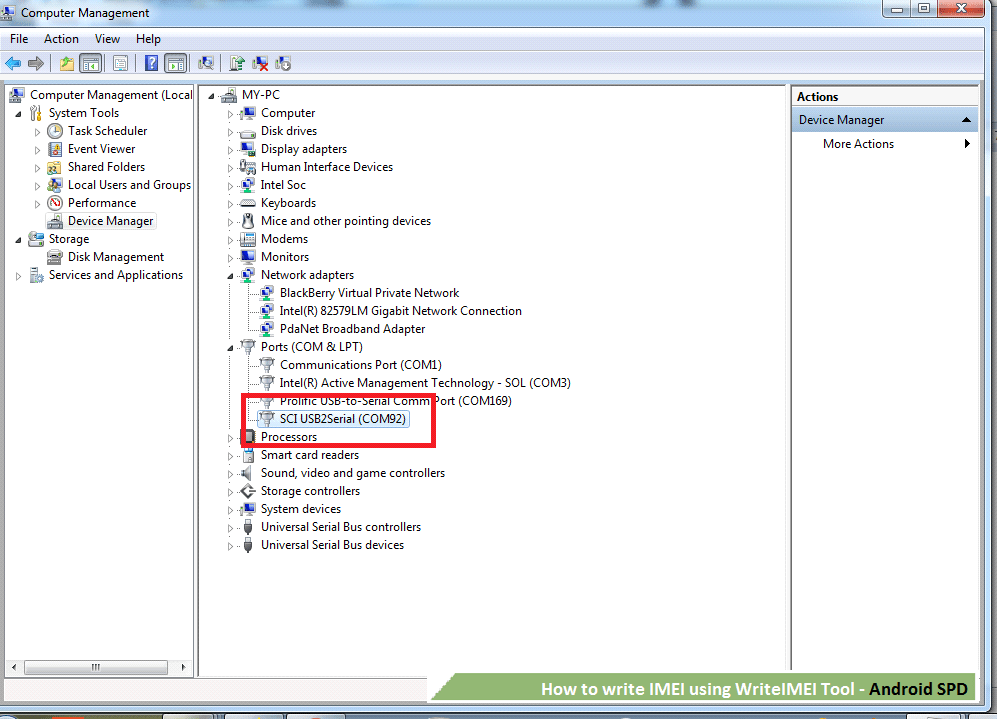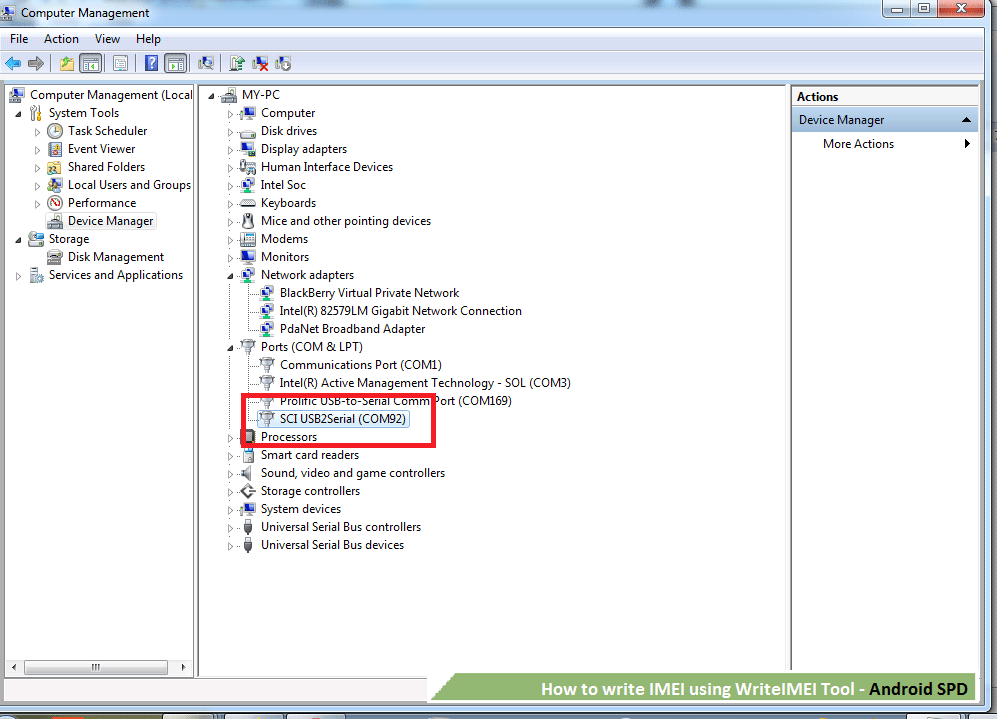 Step 11: You have to select the same com port in the tool as shown in the pic above. It can be anything like com 04, com 08, com 103 you have to select the same in the tool.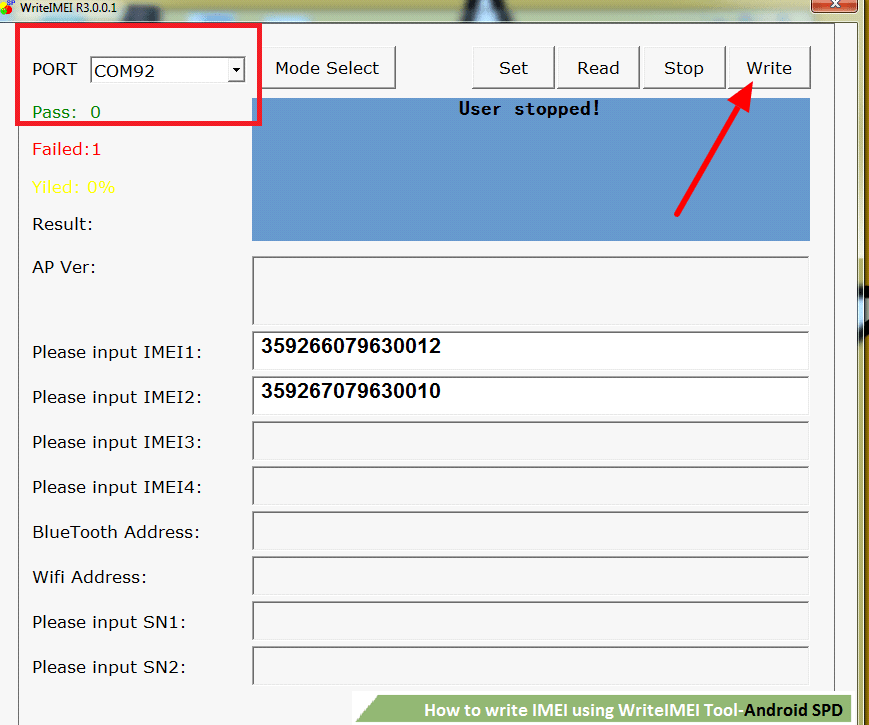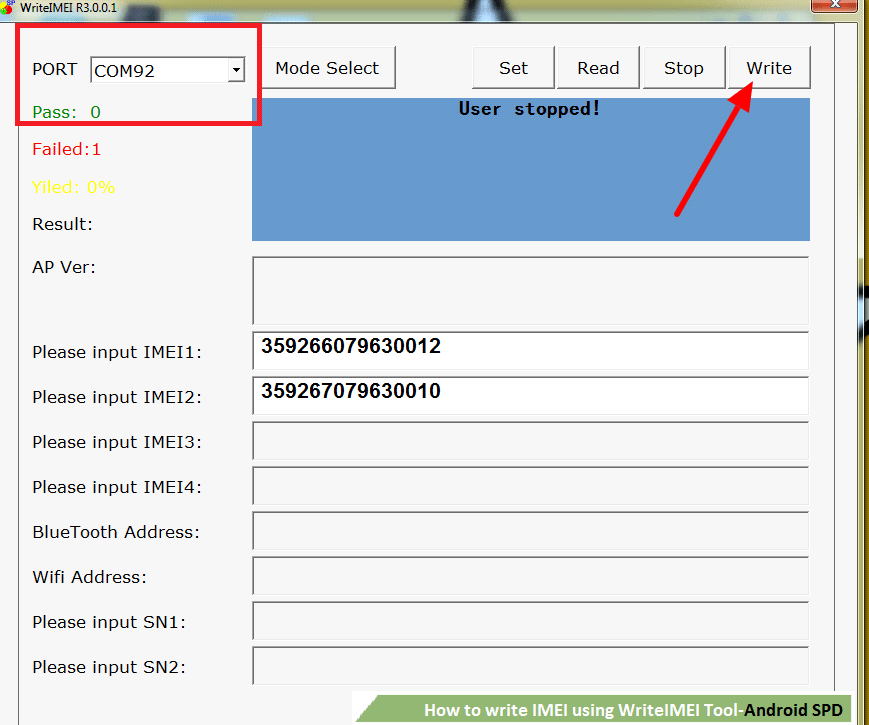 Step 12: Click on the Write button to begin writing IMEI process and wait for few seconds. When you find Green Pass message on the screen disconnect your device.
Congratulation now you have Completed IMEI operations.
Additional Information:
You must have to Install Android SPD driver to connect your device for IMEI process. If you need a guide on how to install the driver then, See this Video.
Tips: Operations before writing IMEI in your device.
Reset your device to factory settings and check.
Flash your device with the correct firmware.
Note: We never recommend you to change IMEI. We only guide how this is done because it is illegal to change IMEI. If you do this, then you can get in trouble, and We will not be responsible.
Credits: WriteIMEI tool is created and distributed by SpreadTrum INC. Thanks to him for creating and sharing such a tool with us.