Information: In this tutorial, We have shared easy, step-by-step, instructions to flash any Qualcomm device using QFIL Flash Tool.
QFIL flash tool only works on Qualcomm devices. If your phone does not have a Qualcomm chipset, it will not work for you.
Things You Will Need for this guide:
A Windows Computer
Qualcomm USB Driver
QFIL Flash Tool
Stock Firmware of your Qualcomm device
How To Use QFIL Flash Tool
Step 1: Download and Install Qualcomm USB Driver on your Windows Computer.
Step 2: Download QFIL Flash Tool and extract downloaded zip files on your computer.
Step 3: Launch QFIL.exe.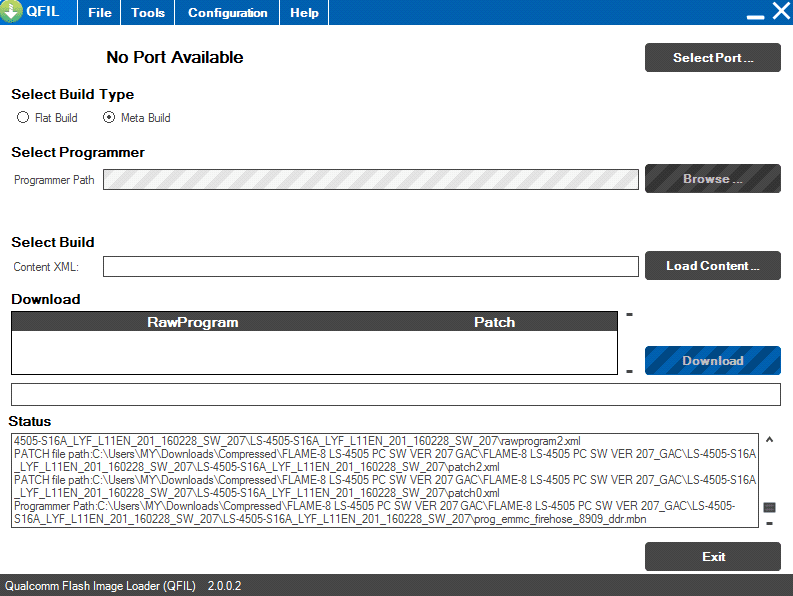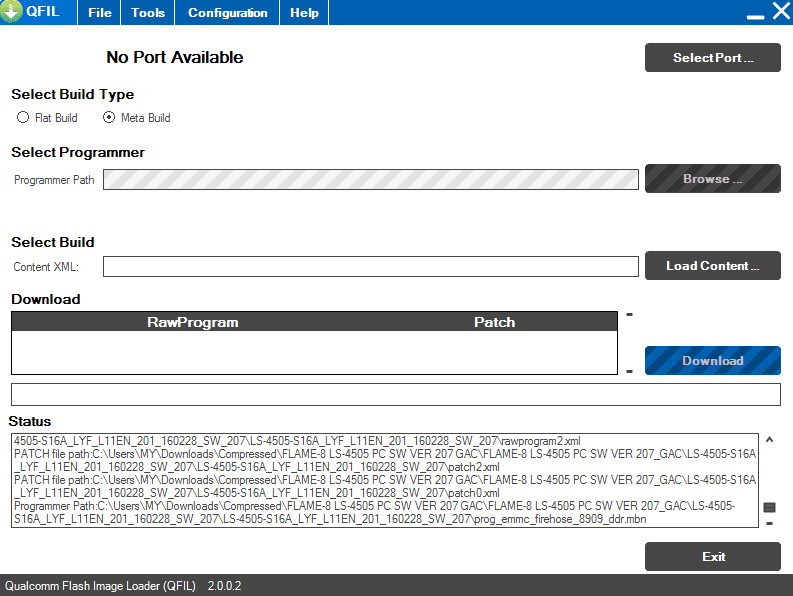 Step 4: You have to connect your device to the computer while in EDL Mode.
Follow these steps to connect in EDL Mode:
1. Turn Off your phone
2. Hold Vol UP + Vol DOWN and connect the device to the PC using a USB cable (your device should be in EDL before connecting to the PC). Some phones may need Special Boot Cable or Test Point for EDL Mode.
Step 5: Once your device is successfully connected, you will be able to see the following screen. Now, Under Select Build Type, tick Flat Build.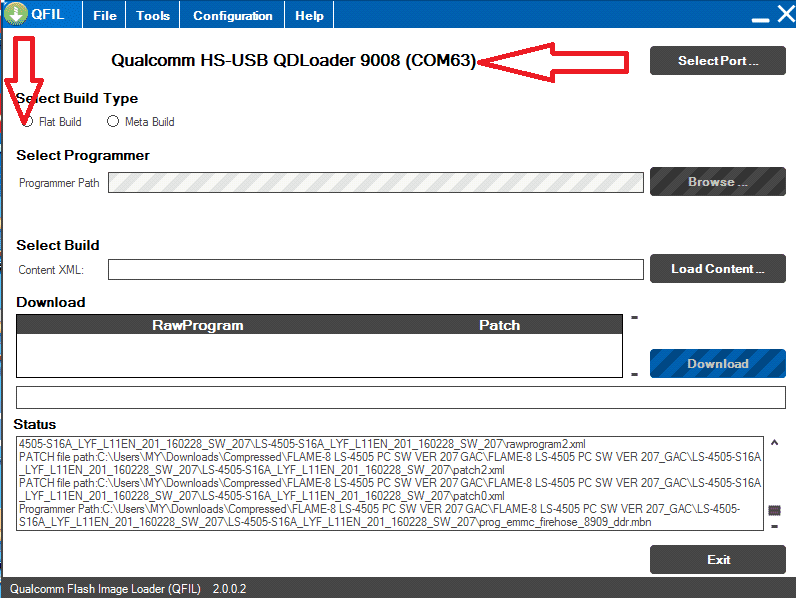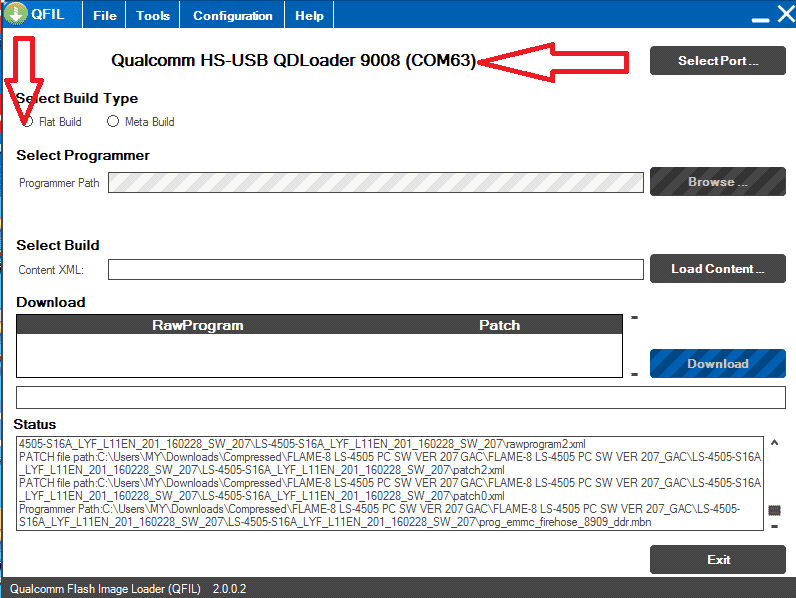 Step 6: Now, Under Select Programmer, click Browse and load the firmware package of your device.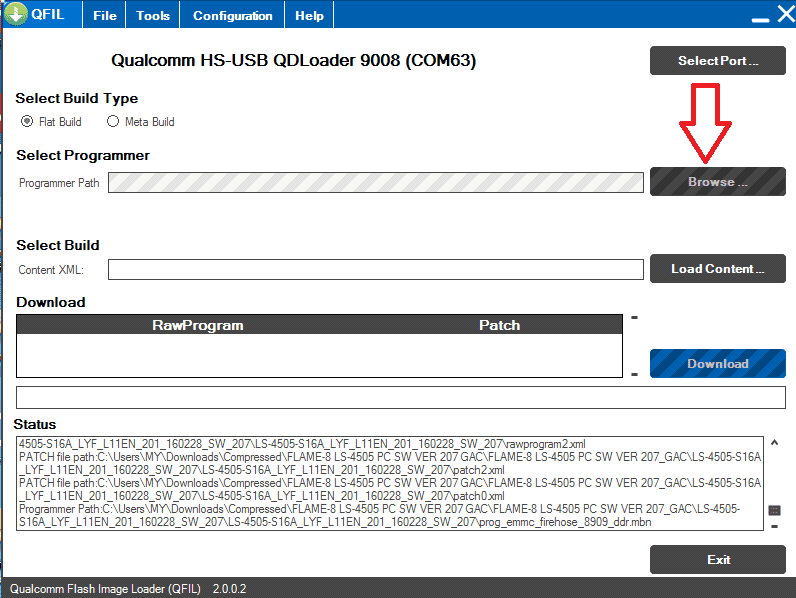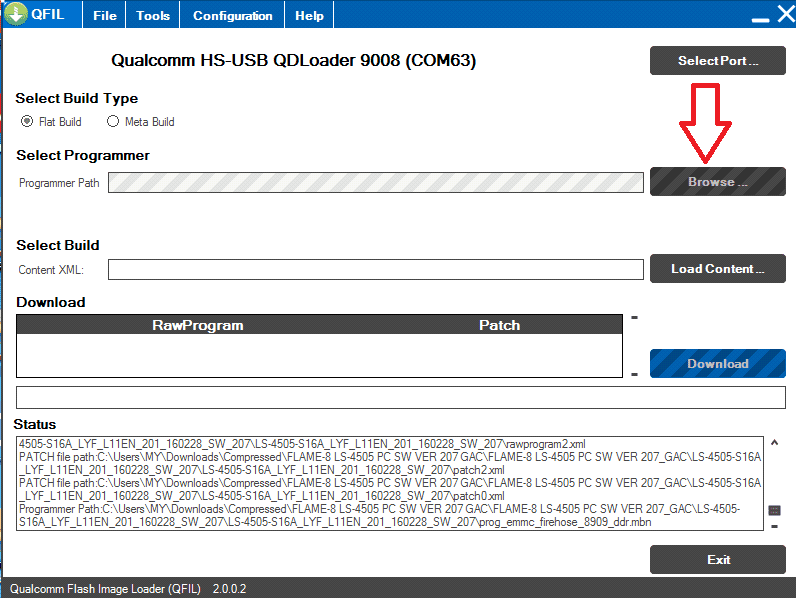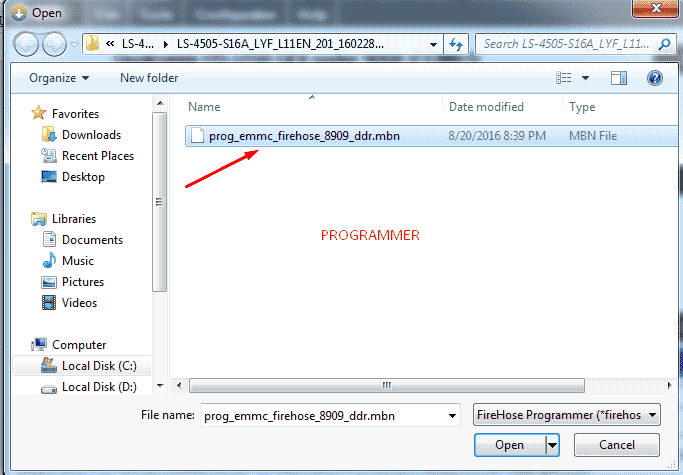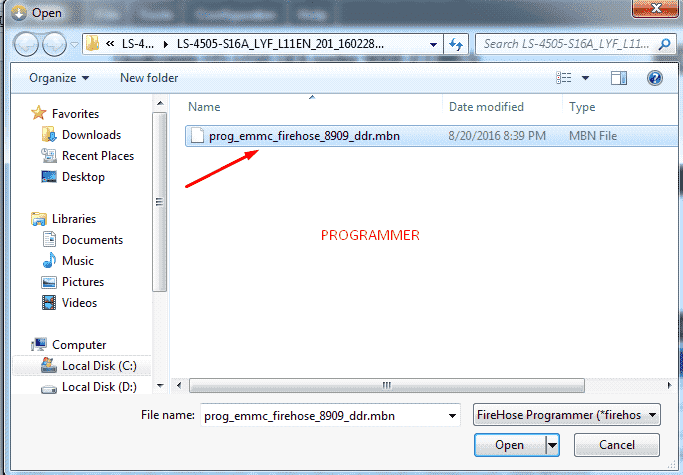 Step 7: Click Load XML tab.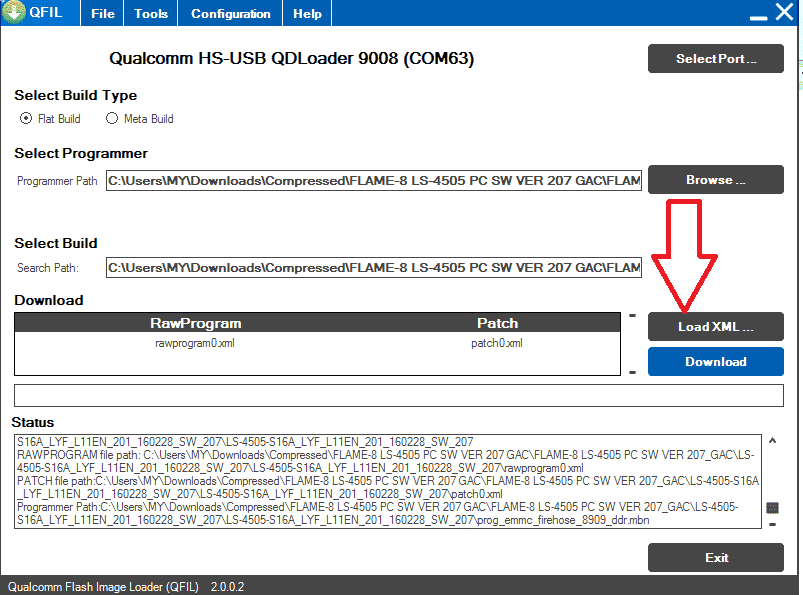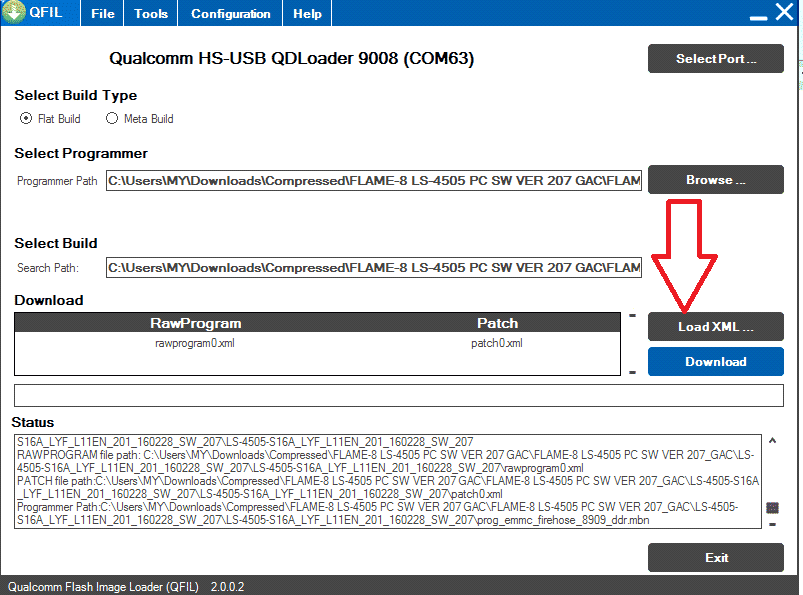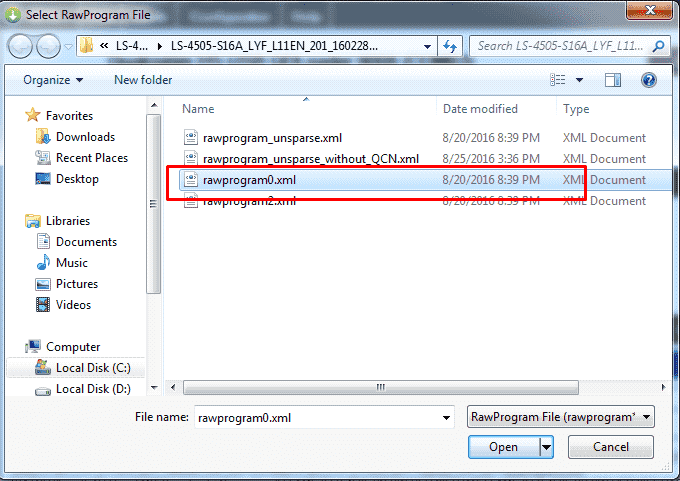 Another window will automatically ask you to add the patch select the () patch file and then click open.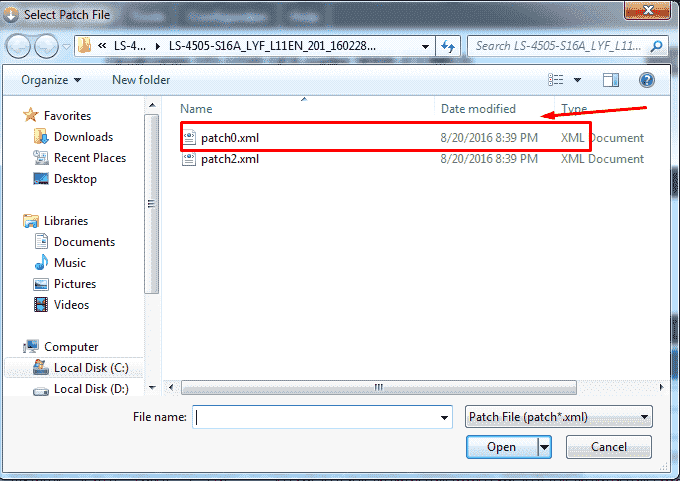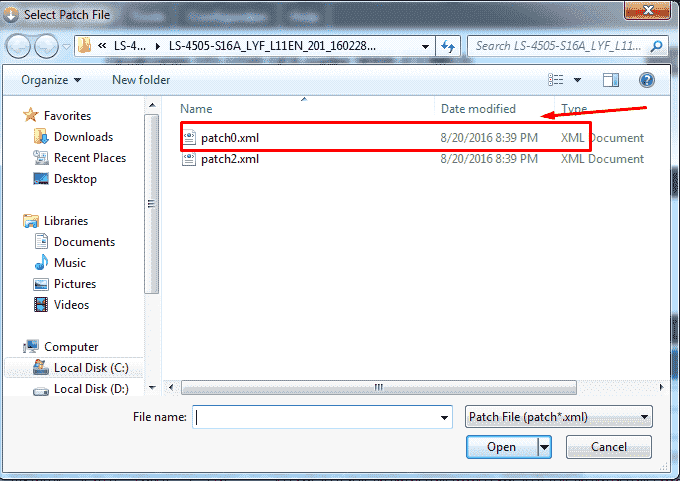 Step 8: Now click on Download to start the flashing process.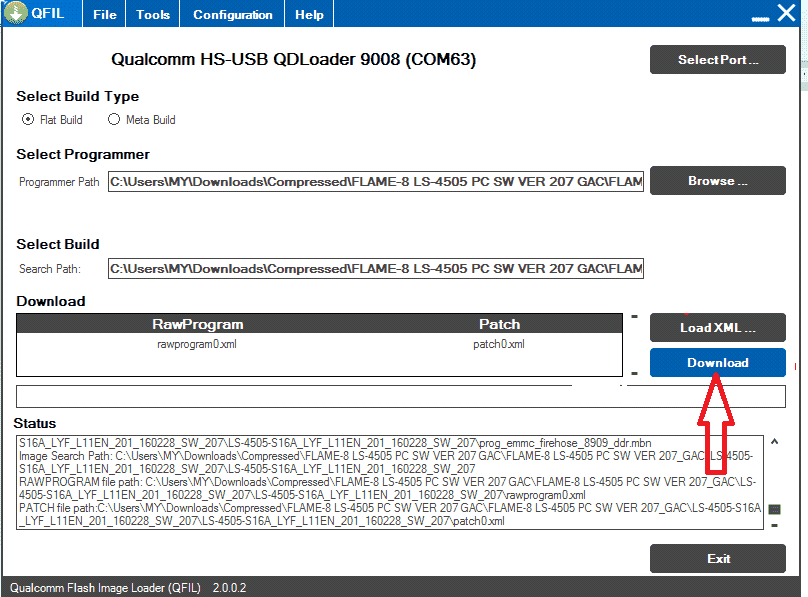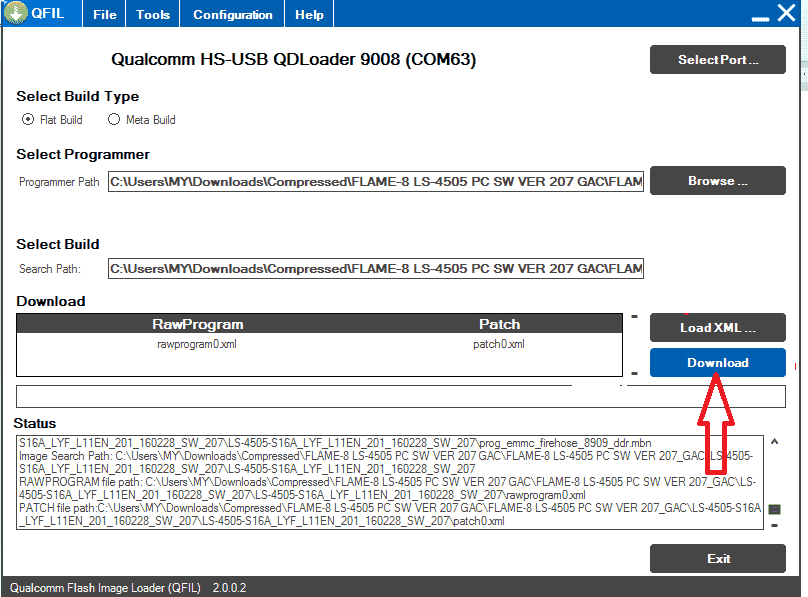 Now you will be able to see a flashing progress bar that will run in QFIL flash tool.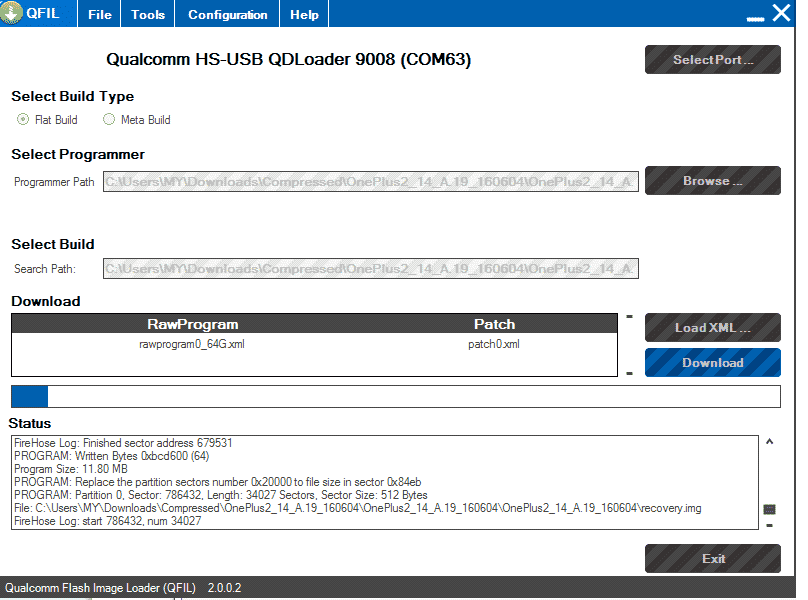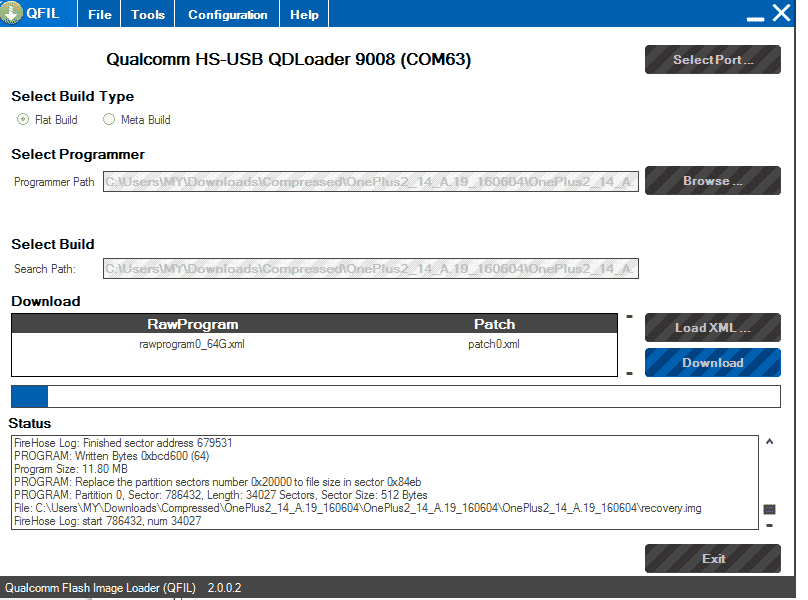 Step 9: Once the flashing process completed, you will be able to see Download Succeed or Finish Download message on the QFIL Flash tool screen.
Additional Information:
Help: If you are getting any error while flashing your device or you have any question related to Android flashing, you can ask us in the comment box.
Alternative Tool: There are many tools available to flash Qualcomm Devices, such as GNQC Download Tool and Xiaomi Mi Flash Tool, but QFIL is the best flash tool that we recommend for .mbn file format (Stock ROM which comes as .mbn).
TIPS: User should reset their device to factory settings in recovery mode (Special mode in android devices to recover their phones) before flashing.
Take Backup: If you can boot properly, then we recommend you to backup all of your data from your device as the flashing process will wipe all user data stored on your device.
CREDITS: QFIL Tool created and distributed by Qualcomm Mobility LLC. thanks to them for creating and distributing such tools with us