In this tutorial, we have shared Easy, step-by-step, Instructions that how you can remove FRP (factory reset protection) from any android SPD (Spreadtrum) device using the Android Fastboot Reset Tool.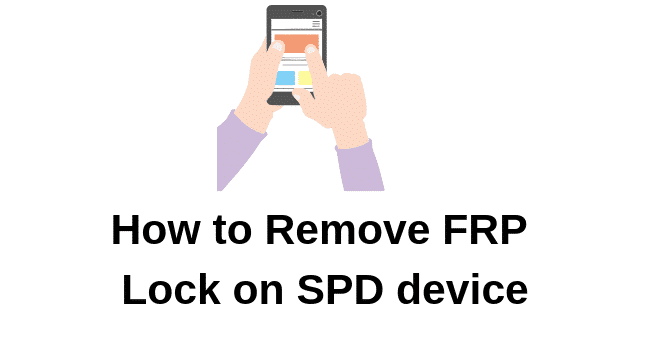 Things You'll Need:
A Windows PC
SPD Android Phone
Remove FRP on SPD device (SpreadTrum)
Step 1: Download the Android Fastboot Reset Tool and Extract downloaded zip files on your Computer. After Extracting, you will be able to see the following files:

Step 2: Turn off your device, and you have to open it into Fastboot Mode by pressing the Volume Up + Power Key or Volume Down + Power Key. If it did not work, then follow the next guide to boot android SPD chipset device in Fastboot Mode.
Follow these steps to enter Fastboot Mode:
1. Power off your device
2. Press and hold Power + Volume Down or Power+ Volume Up key until the screen light up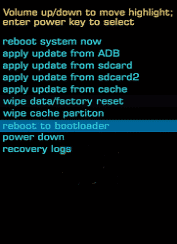 4. Select reboot to bootloader
Now you have successfully entered into fastboot mode.
Step 3: Now, connect your phone to the Computer using a USB cable.
Step 4: Open Android Fastboot Reset tool.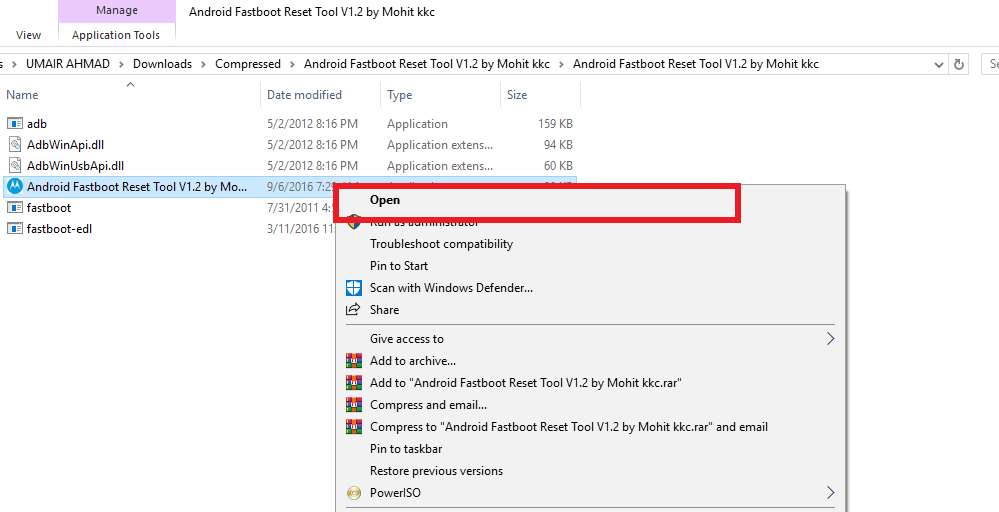 Step 5: At this point, Enter 9 to remove SPD FRP from your device and press enter from the keyboard.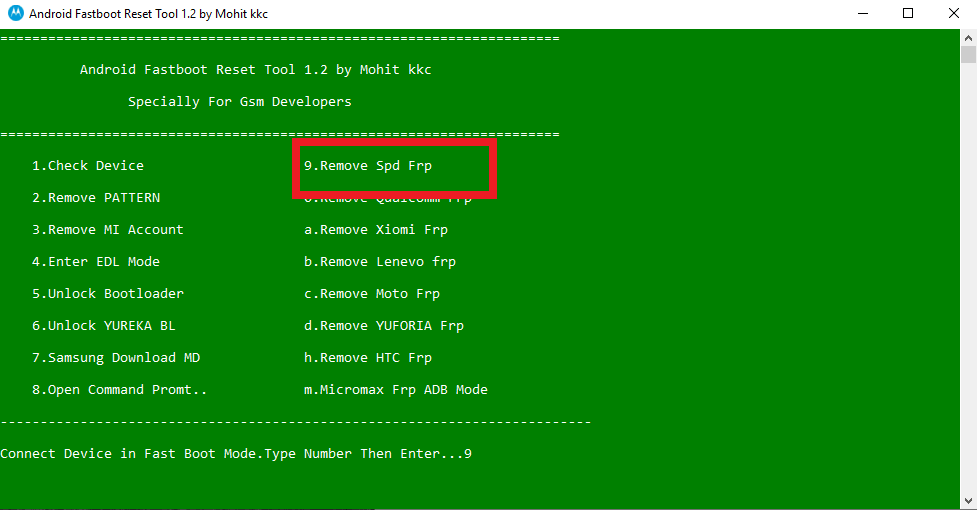 Step 6: Now, it will detect your device and will proceed further with FRP removing commands, and your device will automatically reboot.
Congratulations, you have now successfully removed FRP lock from your Android SPD device.
Additional Information:
SPD Flashing: If you are searching a Tutorial on How to flash SPD Android Smartphone then head over to this page.
USB Drivers: If you are searching SPD USB drivers for flashing any SPD (SpreadTrum) devices then head over to this page.
Driver Tutorial: If you are searching for a tutorial on How to install Android fastboot and ADB drivers, then head over to this page.
Credits: Android Fastboot Reset tool is distributed by GSM developer member Mohit KKC thanks to him for sharing this great tool with us.