In this tutorial, we'll show you how to make a bootable Android USB drive using the Universal USB installer on Windows Computer.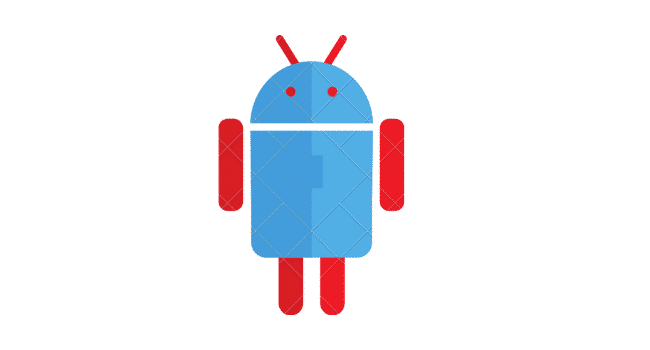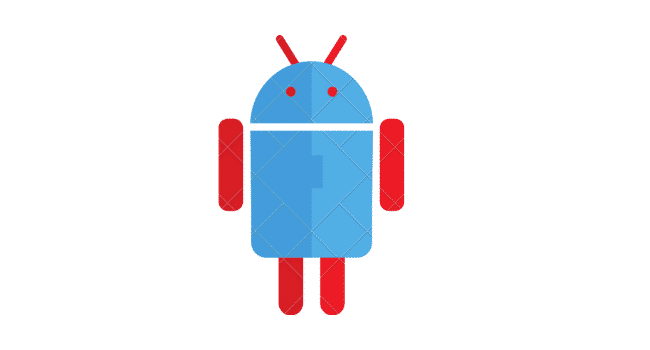 Things You Will Need for this Guide:
A Windows Computer
A pen drive with at least 8 Gb space
Make Bootable Android USB Drive
Step 1: Download the Android x86_x64 file and Extract the ZIP file on your computer. After the extracting, you will be able to see the following files: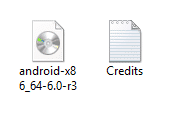 Step 2: Download the Universal USB installer and Extract the ZIP file on your computer. Now Open Universal USB Installer v1.9.7.8.exe to install the application.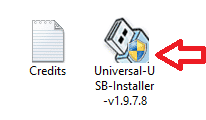 Step 3: Once the application is launched click on, I Agree.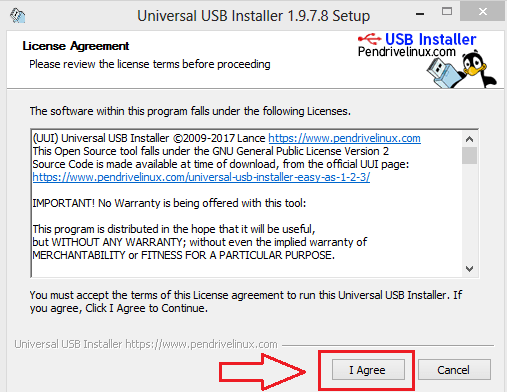 Step 4: Now, under Distribution option, select Android.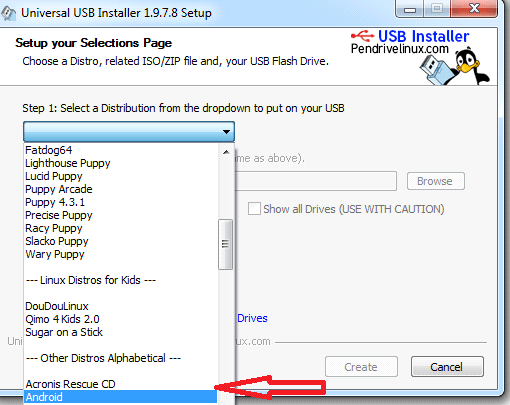 Step 5: Now browse the Android iso file which you have downloaded and extracted earlier.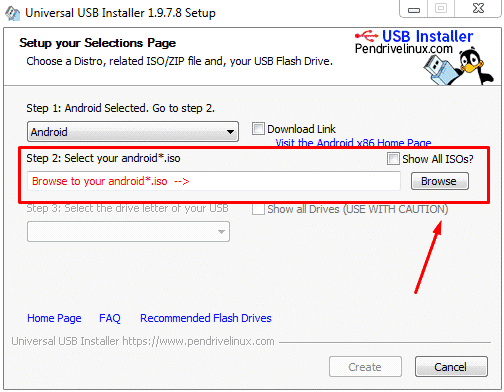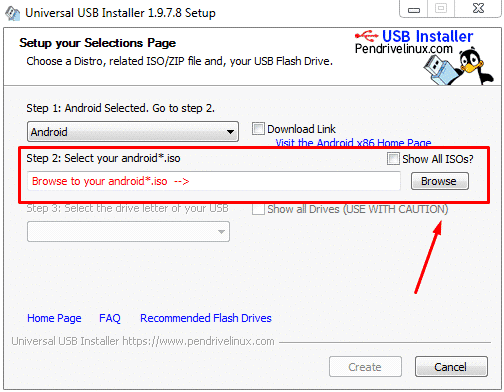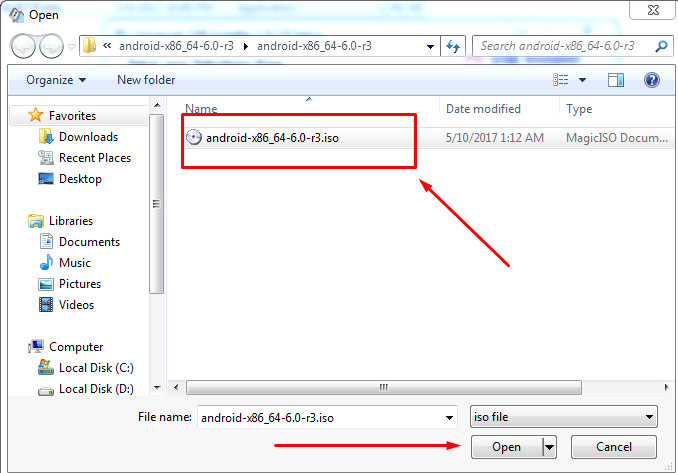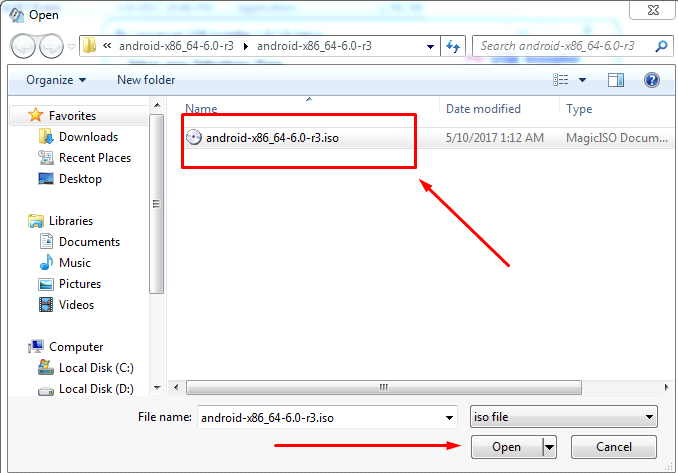 Step 6: Now connect your Pen Drive to the computer and select it.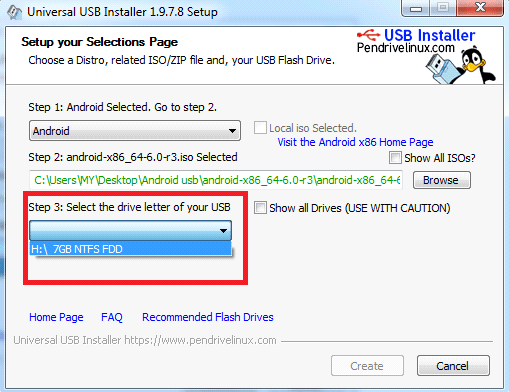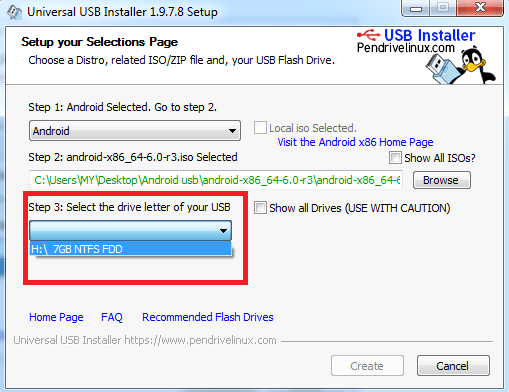 Step 7: Now Tick Fat32 format drive ( Erase content) And select create.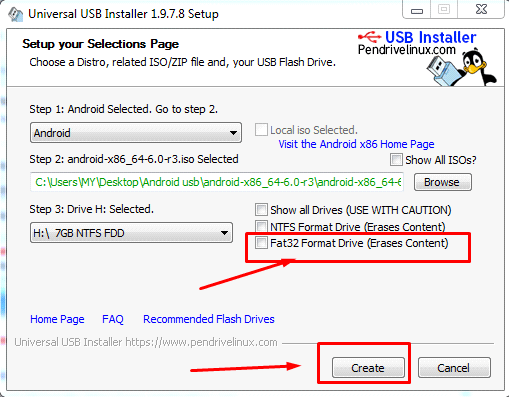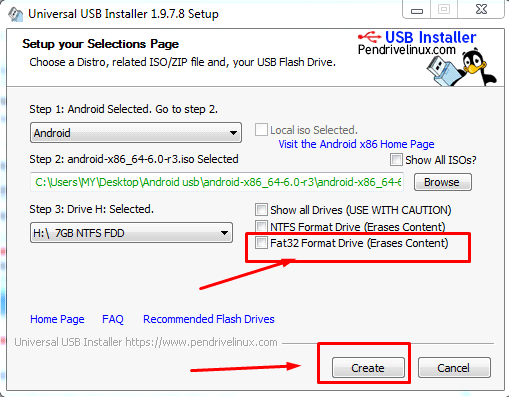 Step 8: It will show you a warning message select Yes.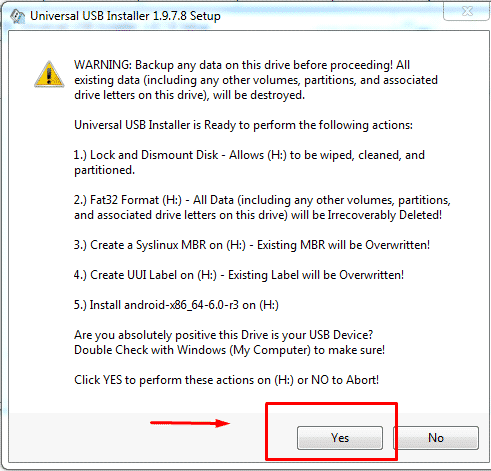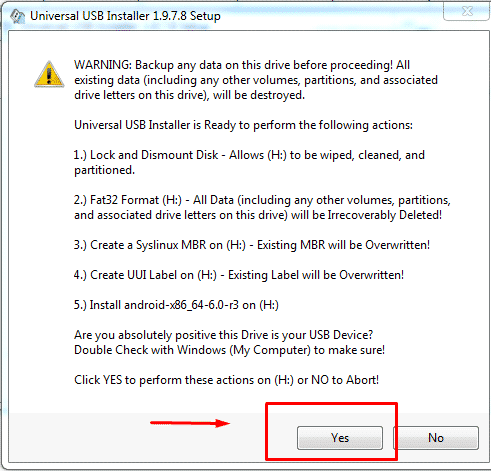 Step 9: Now, it will start the process and will take around 10 to 20 minutes.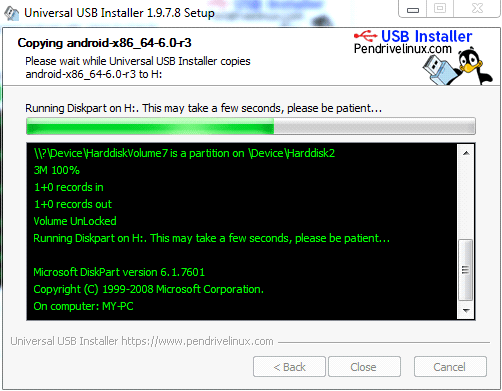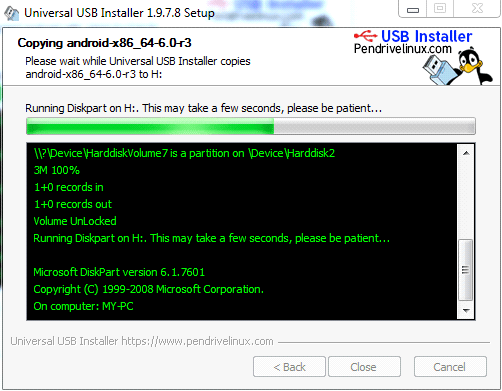 Step 10: After completing the process, it will show you the following screen.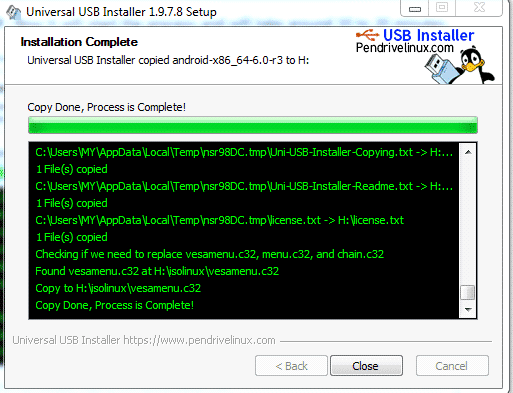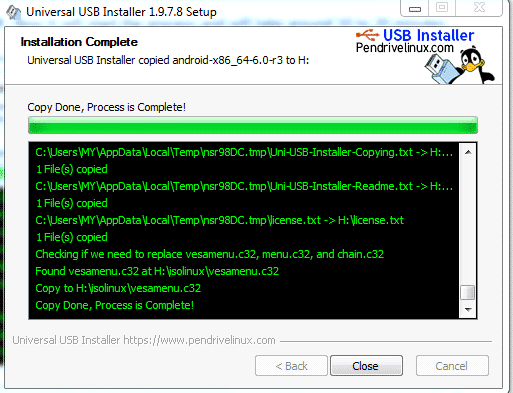 Congratulations, you have now successfully created Android USB bootable drive.
Additional Information:
Tips: You have to select the correct the iso file to boot properly for an example if your system is x86 then select x86 android iso file.
Every time you have to select your pen drive in Windows boot options to boot into the OS.
Tutorials: If you want a tutorial related to android flashing then go to our tutorial section where you will find lots of stuff
Credits: Universal USB Installer is created and distributed by Pendrivelinux.com thanks to them for sharing such tools us.