Introduction: In this tutorial, we have shared step-by-step, illustrated instructions to flash or Repair IMEI on Qualcomm devices using the WingTech Tool.
Note: Changing IMEI is illegal; you may get in trouble if you do so;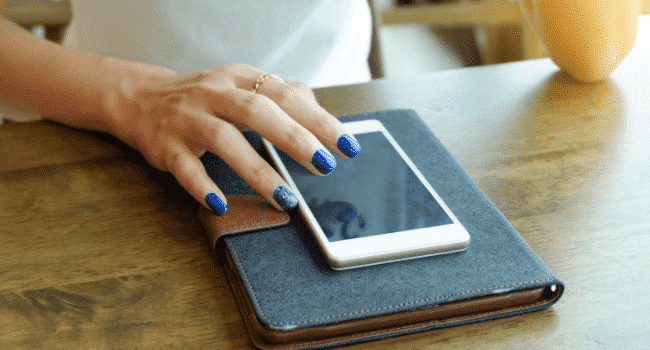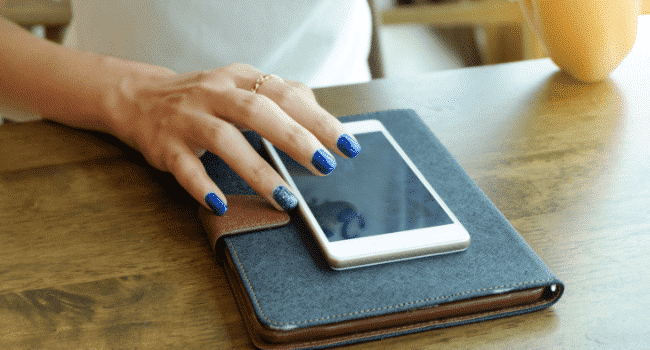 therefore we always recommend you to repair your original IMEI only.
Things You Will Need for this Guide:
A Windows PC
Factory Tool WingTech
Your device should have a battery backup of more than 40% will be good enough.
DIAG MODE: Diag mode must be enabled in order to repair IMEI in Qualcomm devices. If you want to learn more about how to enable diag Mode in the Qualcomm device, we have a guide for that.
How to Flash IMEI on Qualcomm device
Step 1: Download and Install Qualcomm USB driver on your Windows Computer. If the driver already installed in your computer, skip this step.
Step 2: Download Factory Tool WingTech and extract downloaded zip files on your Computer and then open Tool to flash IMEI on Qualcomm device.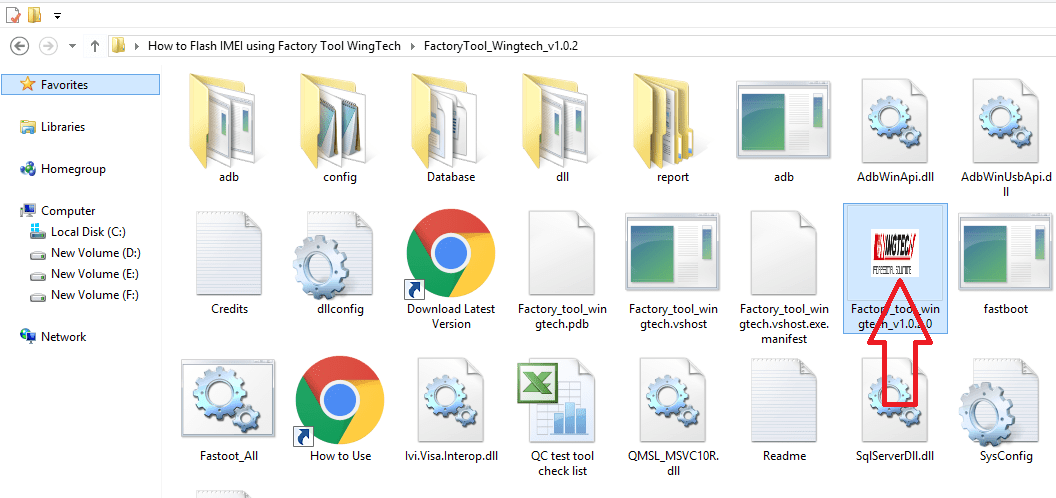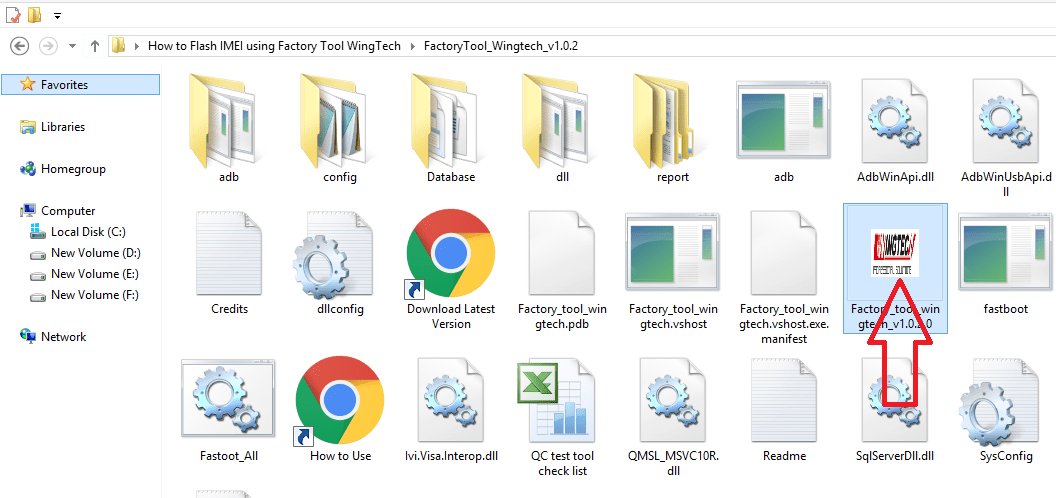 Step 3: Once the application is launched, you will find the following screen: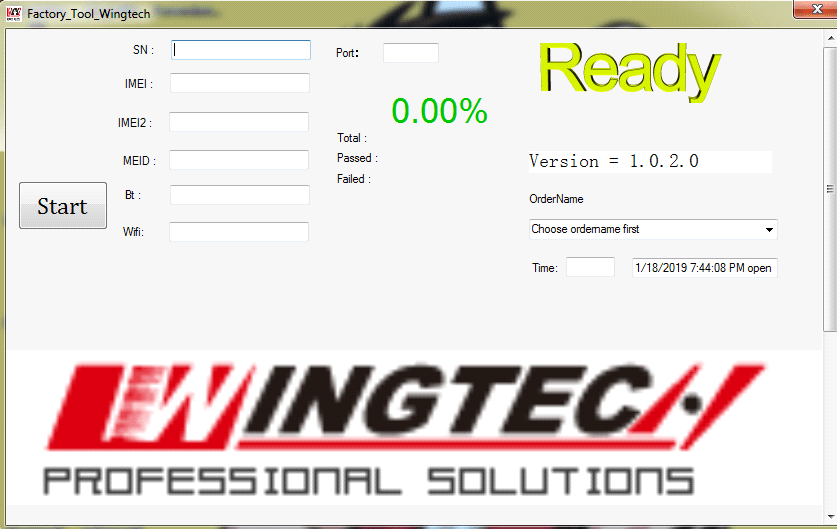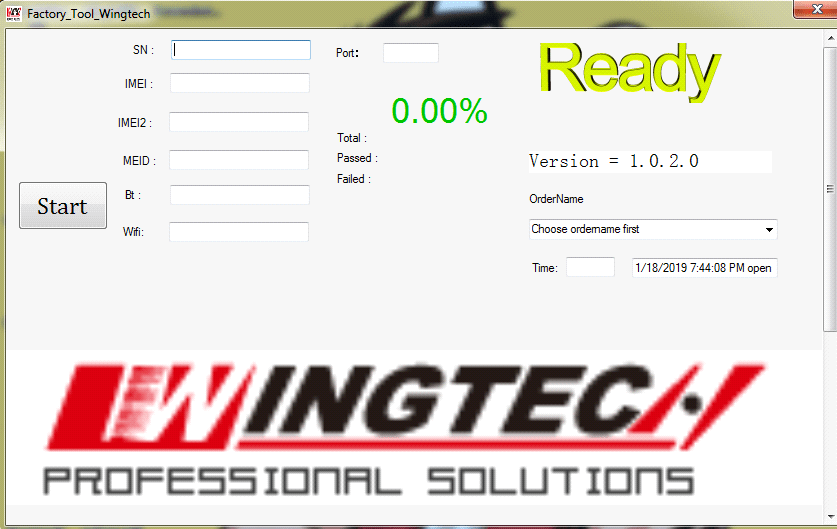 Step 4: Now if you have Single Sim device write-only IMEI 1 and if you have Dual Sim device then write both IMEI 1 and IMEI 2. For this tutorial, I am writing in both as my device is a dual sim phone.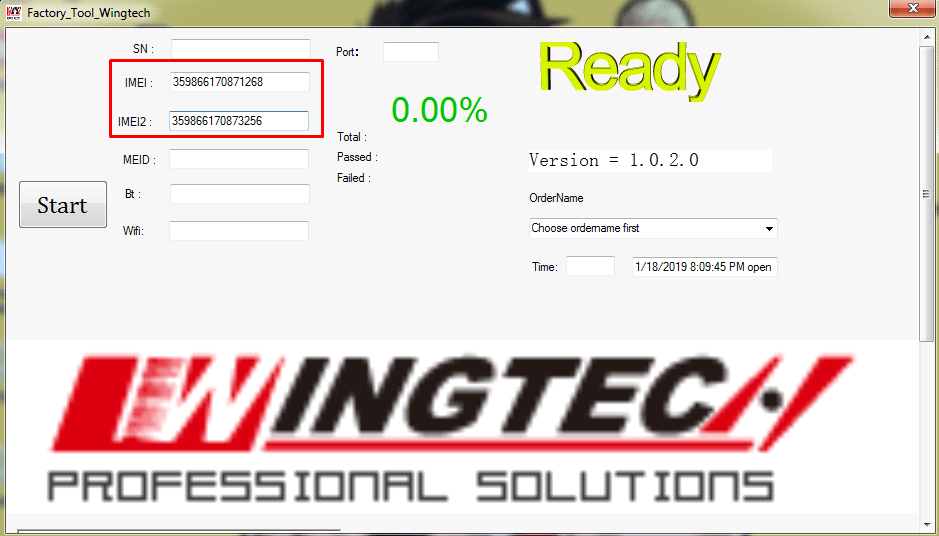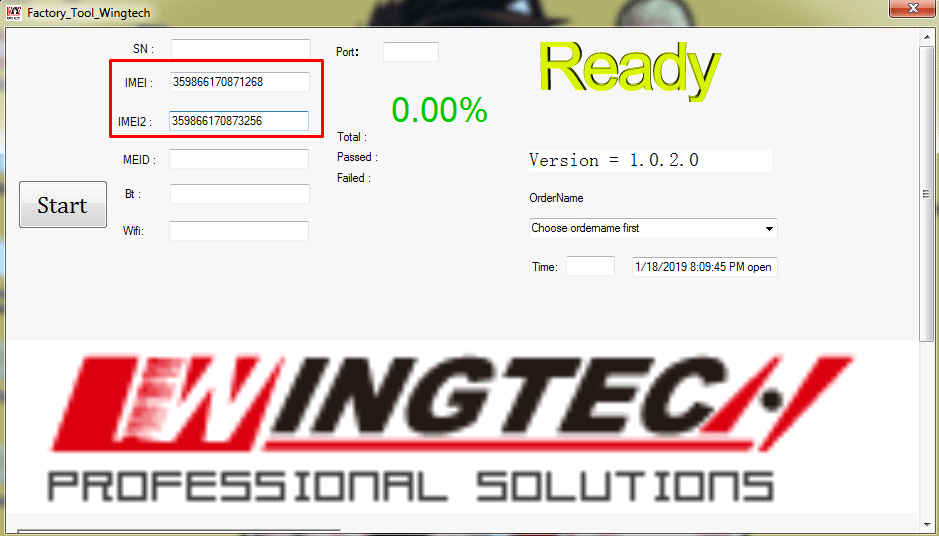 Step 5: Now connect your phone to the computer with diag mode enable.
Step 6: Now click on the Start button to start the IMEI repairing process.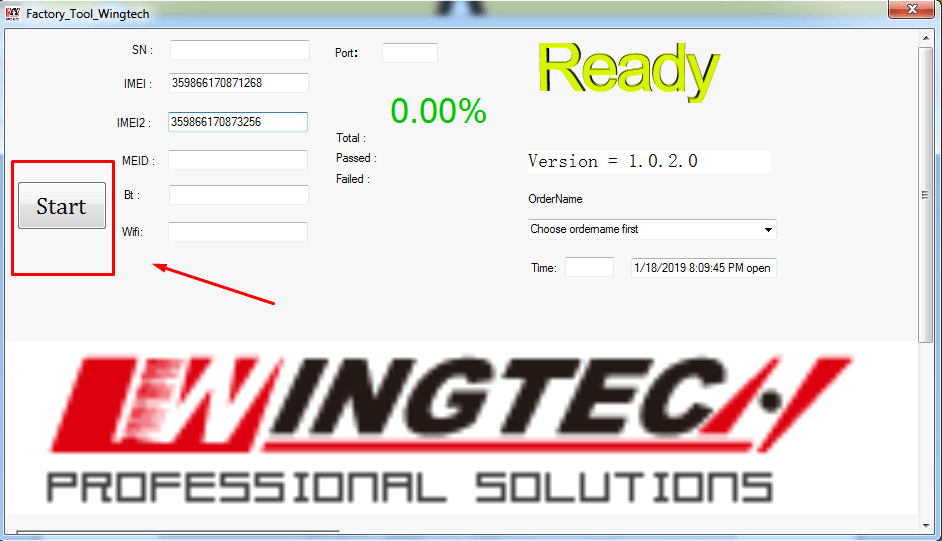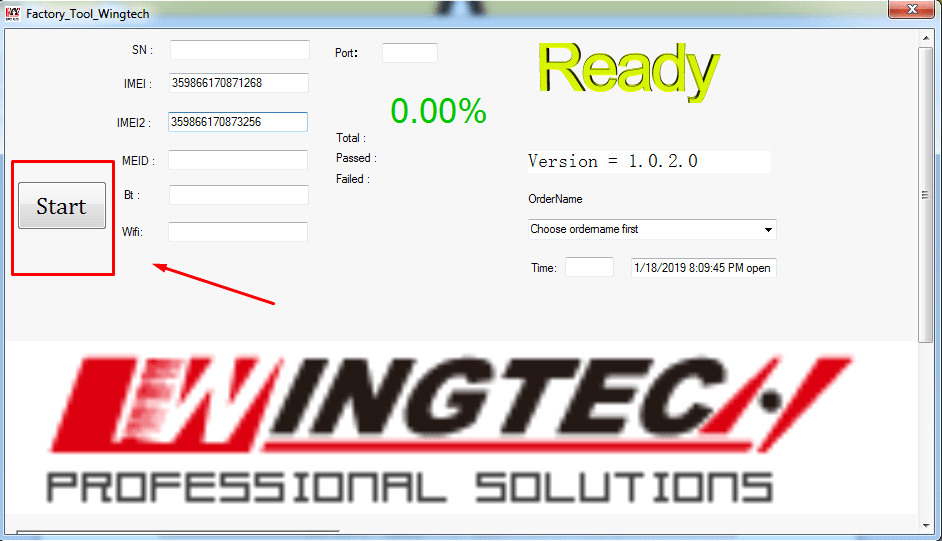 Step 7: It will take a few seconds to complete the process you will see the Green Passed Message after completing the process; it means that you have successfully flash IMEI on Qualcomm devices using the WingTech Tool. Congratulation now you have finished the IMEI operations. Now disconnect your phone and restart it.
Additional Information:
Tips: Operations before writing IMEI in your device:
1. Reset your device to factory settings and check.
2. flash your device with the correct firmware.
3. Write IMEI with any IMEI writing tools.
USB Drivers: You must have to install the Qualcomm driver in order to connect Your device for IMEI process. If you need a guide on how to install the driver see This Video.
Optional Tool: If you want to Repair IMEI on MediaTek devices using SN Writer tool then head over to This Page, If You're going to flash IMEI on SPD device, using WriteIMEI tool, then head over to This Page.
Credits: Factory tool WingTech is created and distributed by WingTech Inc. thanks to them for creating and sharing such tools with us.