Use the Direct links below to Download QFIL Flash Tool for flashing Qualcomm device on your computer. On this page, we have shared all the tested version of Qualcomm Flash Image Loader (QFIL flash tool). And all the files officially released by the company and scanned by the Antivirus Program.
Using the QFIL Flash tool, you will be able to flash stock firmware on any Qualcomm device. And will be able to solve all software issues on your Qualcomm chipset based devices.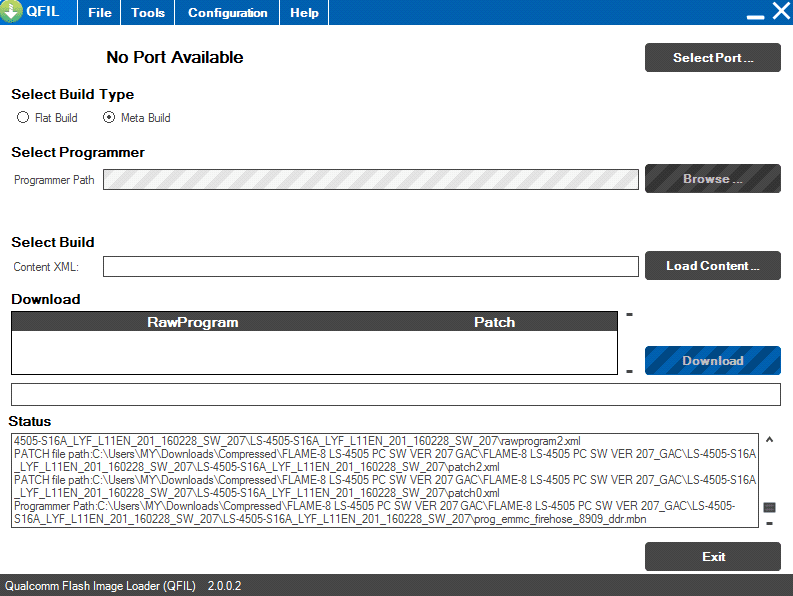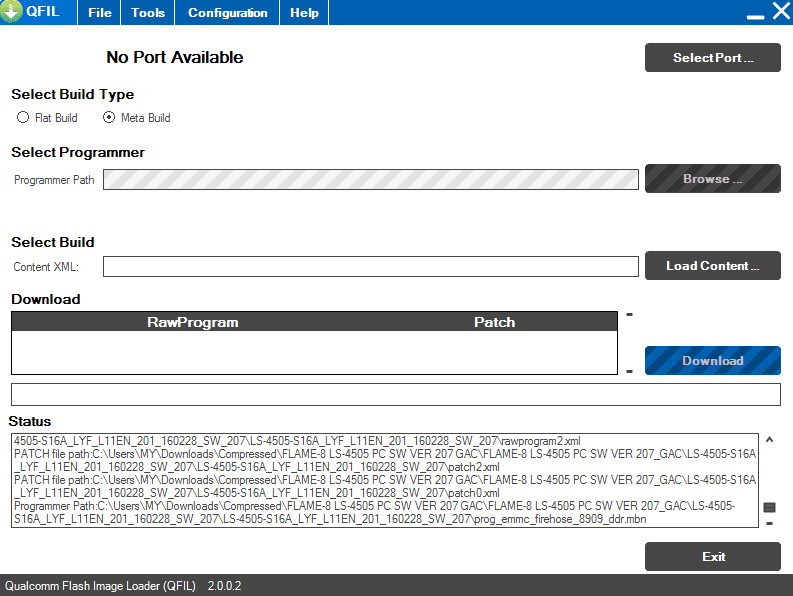 Features of QFIL Flash Tool
Supports Qualcomm Chipset (.mbn file)
The QFIL Flash tool only works on those Qualcomm devices which Qualcomm mobile devices firmware comes in .mbn file format. If your Qualcomm device firmware not in .mbn file format then it will not work for you.
User Interface:
The user interface of this device is so friendly that you can quickly flash your Qualcomm based smartphones and tablets in a few clicks. Just launch the tool and click on the browse button and load the firmware stock ROM which comes in .mbn file format.
Portable Application:
QFIL Flash tool comes as a portable application that means you don't have to install it on your PC in order to flash Qualcomm device. Just download the latest QFIL tool and extract downloaded zip files on your computer and then double click on QFIL.exe to launch the tool.
Download QFIL Tool
Additional Information:
Help: If you are getting any error while flashing your device or you have any question related to Android flashing, you can ask us in the comment box.
How to use QFIL Tool: If you are looking for Easy, step-by-step guidelines to flash stock firmware on Qualcomm Devices then follow How to use QFIL Tool to flash the firmware.
USB Drivers: If you are searching Qualcomm USB drivers then head over to Qualcomm USB drivers page. There you will find the original Qualcomm USB drivers that are officially released by the company.
Alternative Tool: There are many tools available to flash Qualcomm Devices, such as GNQC Download Tool and Xiaomi Mi Flash Tool, but QFIL is the best flash tool that we recommend for .mbn file format (Stock ROM which comes as .mbn).
Take a backup: If you are going to flash stock firmware on your Qualcomm device, then take a backup your Important data like photos, contacts, videos, music etc. and then proceed to avoid any data loss.
CompatibilIty: Qualcomm Flash Image Loader (QFIL) is compatible with Windows XP, Win 7, Win 8, Win 8.1 Win 10 (x86 or x64 bit).
CREDITS: QFIL Tool created and distributed by Qualcomm Mobility LLC. thanks to them for creating and distributing such tools with us